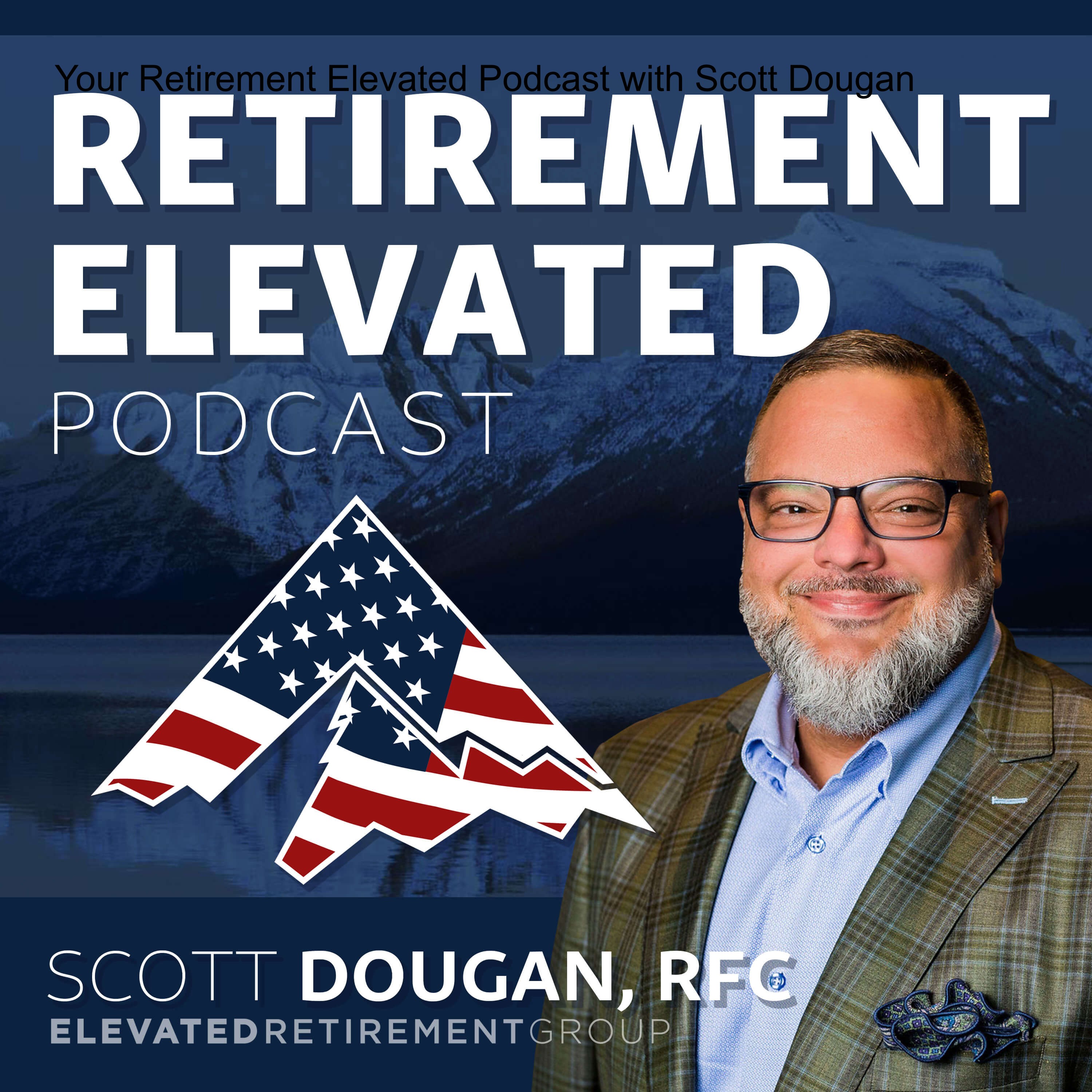 Financial and retirement planning guidance from Kansas City's Scott Dougan of Elevated Retirement Group. Scott Dougan founded Elevated Retirement Group in 2003 in order to fill a niche he felt was not being addressed properly in the retirement planning environment – helping retirees and pre-retirees in the Kansas City metro area find answers to issues that may affect the quality of life during their retirement. Scott is a Registered Financial Consultant (RFC) and holds a Series 65 Investment Adviser Representative license, which holds him to the fiduciary standard. He also holds insurance licenses in Kansas, Missouri and other states.
Episodes
Thursday Sep 15, 2022
Thursday Sep 15, 2022
This topic of taxes is such an important one, especially when it comes to retirement, because the more you pay in taxes, the less income you'll have to spend. By exploring the five ways taxes can rise, we can help prepare you for what might happen and then discuss the ways to protect yourself.
Here's some of what you'll learn on this episode:
Your taxes in retirement could do one of three things. (5:46)
What could lead to you changing tax brackets in retirement. (10:00)
The possibility of deductions being eliminated could impact you a lot. (13:33)
Assets could get taxed differently in the future, such as Social Security. (15:33)
What else can you be doing now to protect yourself for higher taxes. (21:30)
Get the PDF on higher taxes: https://listentoscott.com/wp-content/uploads/2022/09/PDF-Higher-Taxes-INCLUDE-IN-WEB-POSTING.pdf 
For more, visit us online: https://listentoscott.com/